Honour roll location: Pillar 4B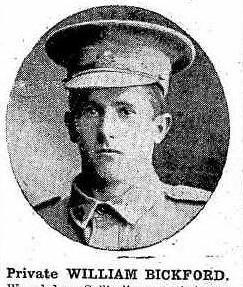 Family tragedy
Losing a son to the war was a tragedy many parents had to suffer during World War One. For the Bickford family, the devastating loss of three sons out of four became their sad reality.
William Bickford was the first of his brothers to enlist. He was the second youngest son in his family and was 22 when he signed up in September 1914.
He was posted as missing, then records show he was listed as killed in action on the 11th of April 1917 near Bullecourt in France.
Resources: